The Quality Control (QC)
The Quality Control (QC) Laboratory of Adinop Co., Ltd. was established in 2000 with the aim to control our production process and quality of food coloring products. To ensure scientifically proven analyses of the tested results, our QC laboratory operates under a quality standard system in accordance with the requirements of ISO/IEC 17025 and has been accredited to ISO/IEC 17025: 2005 in Thailand by
1. The Bureau of Laboratory Quality Standards, Department of Medical Sciences, Ministry of Public Health (has certified the QC laboratory of Adinop Co., Ltd. since 2004 – present)
Link : http://webdb.dmsc.moph.go.th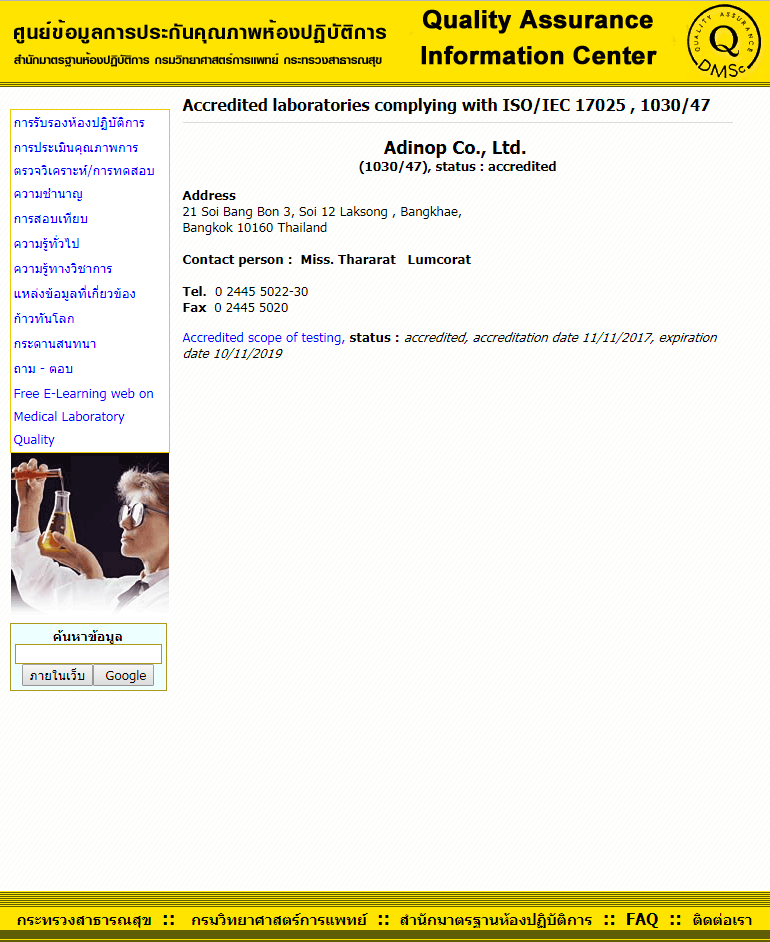 2. The National Bureau of Agricultural Commodity and Food Standards, Ministry of Agriculture and Cooperatives (has certified the QC laboratory of Adinop Co., Ltd. since 2005 – present)
Link : http://osa.acfs.go.th/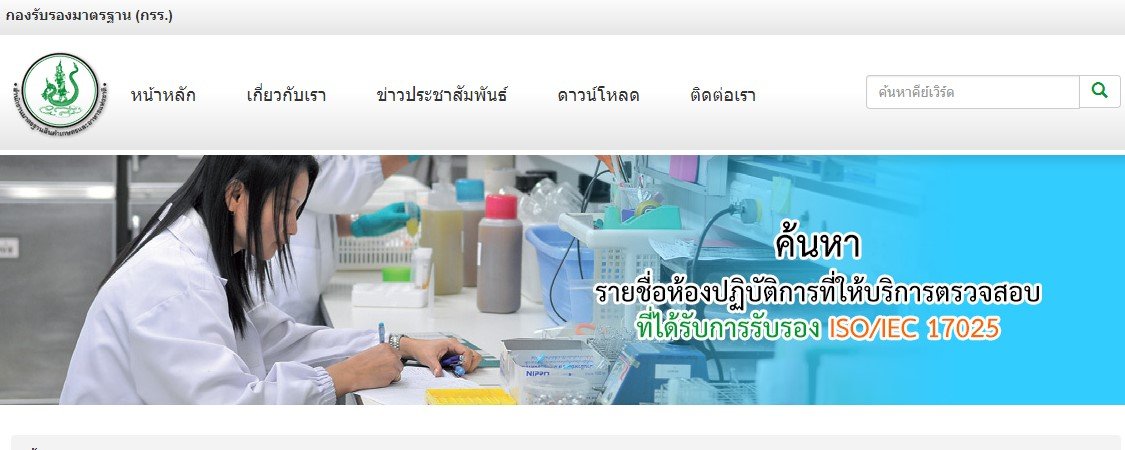 As a reward for our determination, our laboratory was recognized and honored to receive DMSc Continuous Excellent Quality Award issued by the Department of Medical Sciences, Ministry of Public Health on March 28th, 2011. The award was presented to medical and public health laboratories (health products) that meet the ISO/IEC 17025: 2005 quality standard for excellence in effectively maintaining a quality system standard for over six years.
Food Testing Services

In addition to the internal use of our ISO/IEC 17025:2005 certified laboratory, we also have expanded our competent skill by launching a laboratory service as a food testing laboratory. We offer a wide range of analytical services in both aspects of chemistry and microbiology testing to our customers. The same team of well-trained staffs who are highly professional are employed to ensure the accuracy and precision of testing results.